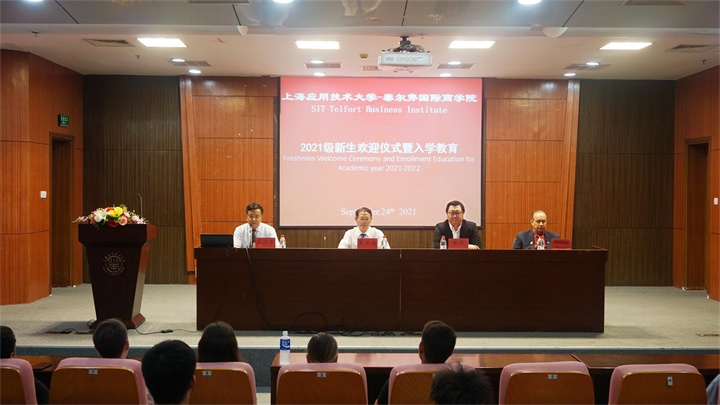 Telfort Welcome Ceremonyfor Freshmen was held in the school library on September 24. Telfort Chancellor Chen Jiaxu, CEO of Telfort International Education Group Yang Bai, Vice-chancellor Pi Baoan, and Education Director Stephen were present at the ceremony. All project leaders, teachers, "Excellent Performance" prize winners and Year 2021 students attended the welcome ceremony. The ceremony was presided over by Pi Baoan.
The welcome ceremony kicked off with the majestic national anthem. Chen Jiaxu, on behalf of all Telfort faculty and staff, extended a warm welcome to the 2021 freshmen. He started with patriotism, encouraging students to be diligent, self-disciplined, united and diligent, combine personal ideals with the destiny of our motherland. As the young generation they should take it as their responsibility to contribute to society and revitalize the nation.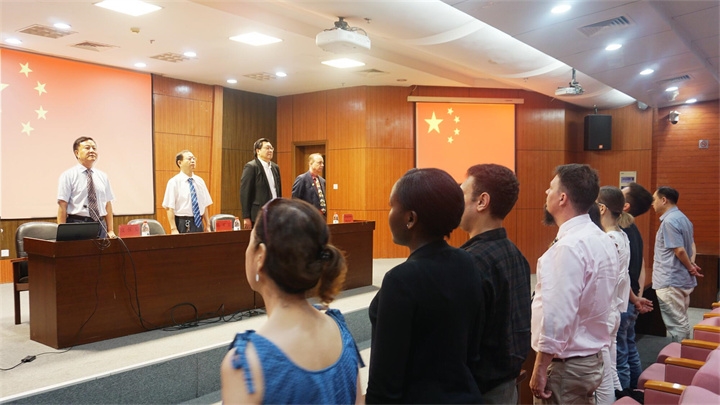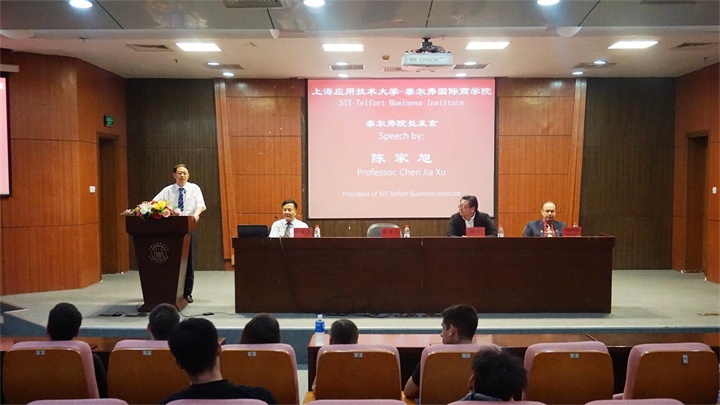 Chairman Yang Bai introduced Telfort's school history to the freshmen, talking about the school's vigorous development over the past 23 years and the numerous honors it has won. He earnestly hopes that the students will make good use of their time, plan for their lives, and take advantage of the school's high-quality educational resources to improve themselves and become compound senior talents with "knowledge, wisdom and global perspective".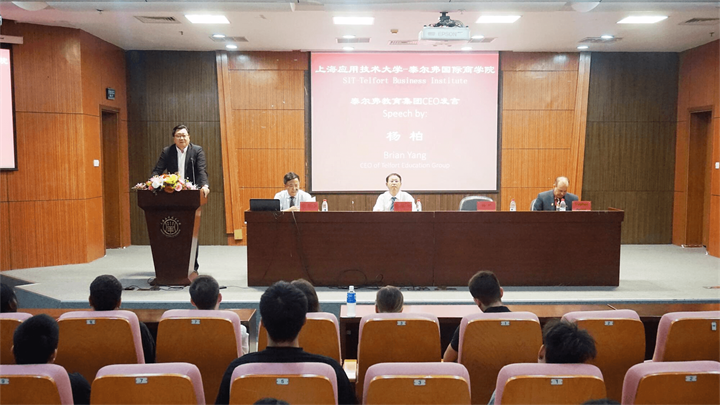 Stephen made a speech at the ceremony, suggesting that students cherish the best time in their lives and devote themselves to university studies with a positive and proactive attitude. He believes that college level learning is very different from high school level, especially under Telfort's Western education model, students should do sufficient work for pre-class preparation and follow the teacher's guidance to complete various tasks such as research, self-study and essay writing.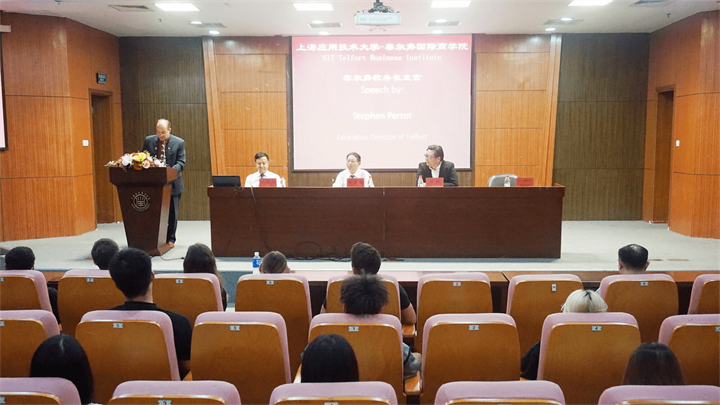 Chen Jiaxu, Yang Bai, Pi Baoan, and Stephen presented awards to the 10 winners of the "Excellent Performance2020-2021". Li Yuhong, the representative of 2019 outstanding students, Pan Chenye, the representative of 2020 outstanding students, and Cao Junqi, the representative of the freshmen, gave speeches respectively.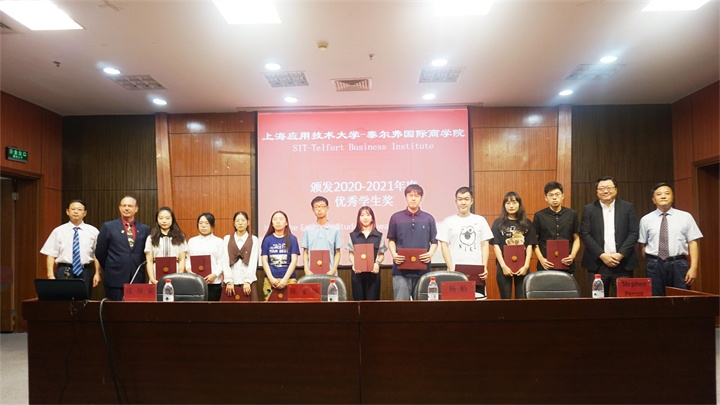 The welcome ceremony ended with warm applause. On the same day, the freshmen listened to a lecture on mental health, and studied the "Telfort Student Handbook".
Best Performance 2020-2021
201901 李雨鸿(Valentina Li)
201902 刘轶恒(Jack Liu)
201901 段天一(Lucy Duan)
201901 陈盼(Bonny Chen)
201901 李敏知(Nina Li)
202001 韩欣妍(Chloe Han)
202001 潘陈晔(Bill Pan)
202001 杨冰妮(Silvia Yang)
202001 王天宇(Johnny Wang)
202001 陈嘉谊(Alex Chen)