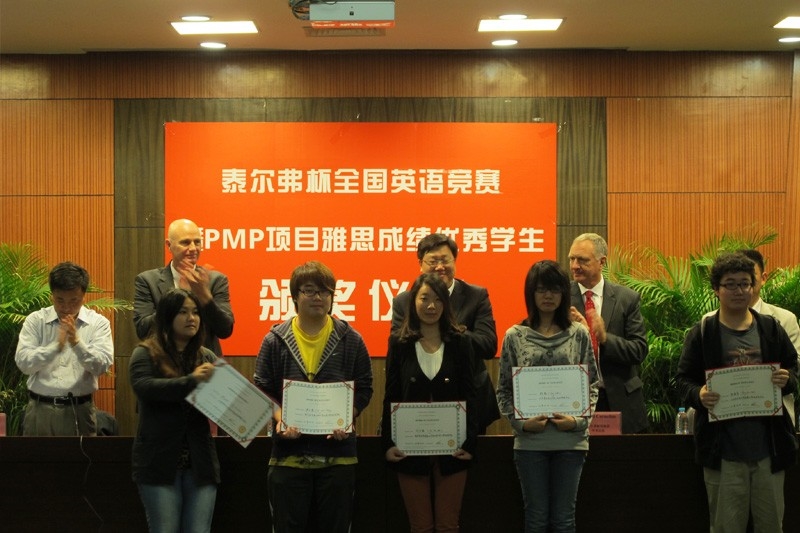 Brief Introduction
This is an international master's program jointly developed by the college and more than 10 world-renowned universities in Europe and America,
based on our 10 years' international education experience and rich resources of foreign experts and teachers.

This program aims to help university and college graduates to acquire the necessary English and professional skills for applying for master's degree. After completing the one-year domestic pre-master's courses offered by the college, students can be unconditionally admitted to our partner universities overseas. Students will receive a master's degree after completing a year of study abroad.

Through this program, Chinese graduates can obtain master's degree in the most economical, safest and most convenient way.
Program Highlights
Time saving and economical:
The two-year system (one year in China and one year in foreign countries) can save two to three years compared to the domestic study method, and can save education costs by 300,000 to 500,000 RMB.
Authoritative and reliable:
Telfort is a Sino-foreign cooperative education institution under the Shanghai Institute of Technology (a national public university), with strong international business schooling experience and high teaching level. All professional courses of the program are taught by foreign teachers and taught in small classes. Good international study conditions enable students to be in the same learning environment abroad. The program has been successfully run for many years, and all the graduates successfully obtain a master's degree and have good employment prospects.
High scholarships:
Students with excellent CET or IELTS scores would be awarded 3,000 to 7,000 RMB. For those who have returned to China after graduation and have outstanding grades, Telfort will provide a 10,000 (US$) venture capital fund.
Quality study abroad service:
All students in this program can enjoy the study abroad service provided by the college. The success rate of T4 visa accepted by universities has reached 99.8%.
Optional majors
Accounting, Economics, Finance, International Management, Marketing, Human Resource Management, International Business Management, Business Information, Auditing, Investment Management, International Hospitality and Tourism Management, Logistics and Supply Chain Management Finance, MBA, Information Technology, International Luxury Management.