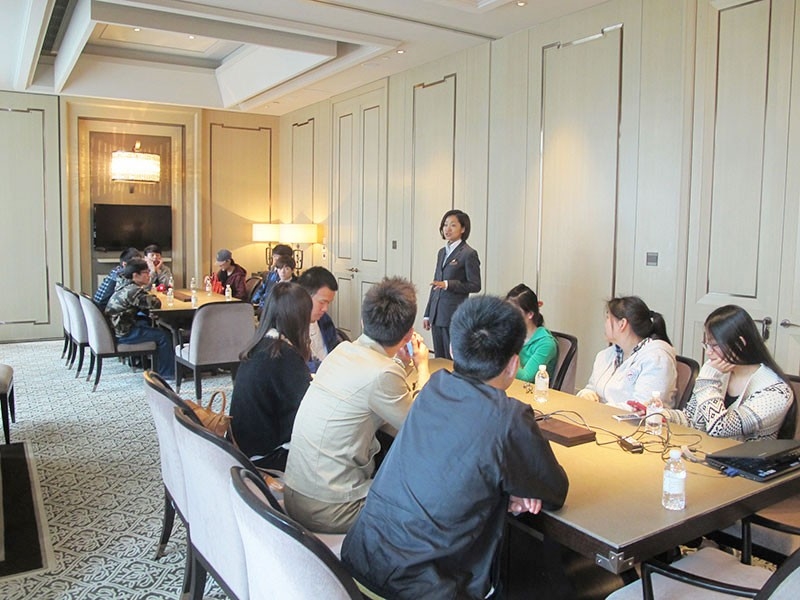 Brief Introduction
The main courses set up in this major combine the academic and ideological aspects of contemporary business management with rich curriculum content and theoretical knowledge. Through various case studies and social practice activities, students can not only understand the development of contemporary business management, but also apply classroom knowledge to future business operations and management practices.
All core courses in this major are taught by foreign teachers, which can help students to quickly improve English ability in listening, speaking, reading and writing, which is necessary for further study overseas. By graduation, students will become proficient in English communication and familiar with international business operations. Students who wish to continue studying abroad can be admitted unconditionally by Telfort's partner universities.
Optional majors
International Business Management, Marketing, International Tourism Management, Human Resource Management, Hotel Tourism Management, International Banking and Finance, Exhibition Management, Logistics and Supply Chain Management, Information Technology Management, Investment Management, International Luxury Management, Fashion Marketing Management , Auditing, Economics, Accounting.

Academic Mode and Certificate
| | | | | |
| --- | --- | --- | --- | --- |
| Mode | 2+2 | 3+1 | 3+2 | 3+1+1 |
| Study in China | 2years | 3years | 3years | 3 years + 1 year (Pre- Masters) |
| Study abroad | 2years | 1years | 1 year (Pre- Masters) + 1 year | 1year |
| Certificate | International Undergraduate | International Undergraduate | International Master | International Master |