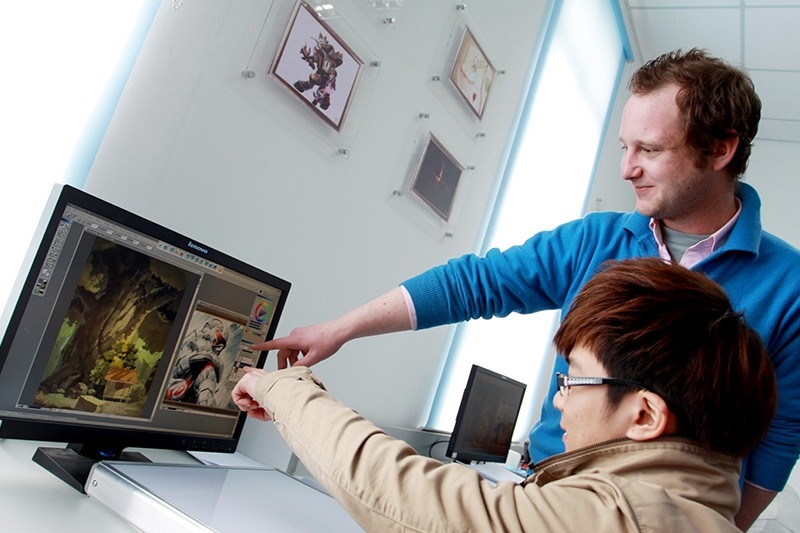 Brief Introduction
This program is an international art design and application major that combines technical application and artistic creation jointly developed by Telfort and several internationally renowned art colleges in Britain and Australia. It is established with the dual goals of further study abroad or domestic employment.
Based on the latest international technology and theory, this program aims to cultivate middle or high-level internationalized talents with solid digital technology application ability and artistic creation ability, as well as a good international concept and English communication ability.
Program Highlights

● Adopting the most advanced and fashionable teaching mode and teaching concept in the world; the leader of the discipline is a internationally renowned art design master himself and would closely follow the international advanced teaching level.
● All the small-class teaching is adopted in the way of quality education. Senior Chinese and foreign teachers would conduct one-on-one course counseling to provide students with multiple education services.
●Relying on the latest international technology, the foreign partner universities would participate in joint management, conduct teaching evaluation and provide timely teaching support. This is to make sure that students would be qualified for further study in foreign counties.
● Students may choose 2+2、3+1 or 3+2 program for undergraduate or postgraduate study, which all include one year of study abroad. After passing all the courses, students can obtain an undergraduate or master's degree from our partner university overseas. Telfort offers economic, safe, convenient and high quality study abroad services and is exempt from agency fees.
Optional majors
Visual Art Design, 3D Animation, Online Multimedia Design, Interior Design, Graphic Design and Effects, Product Design, Industrial Design, Game Design, Film and Television Post Production.
Academic Mode and Certificate
| | | | |
| --- | --- | --- | --- |
| Mode | 2+2 | 3+1 | 3+2 |
| Study in China | 2years | 3years | 3years |
| Study abroad | 2years | 1years | 1 year (Pre- Masters) + 1 year |
| Certificate | International Undergraduate | International Undergraduate | International Master |