The 2020 New Year Party of Telfort Business Institute was held in 116 Library Auditorium on December 24th. Teachers and students of Telfort gathered together to celebrate the coming New Year. The distinguished leaders and guests who attended the New Year Party were Chen Shuhui, Director of the International Education Center of SIT and President of Telfort Business Institute and Wang Chengxin (Frank), Partnership Manager of the Cooperation Business Department of Beijing Office of Northumbria University, UK. The party was hosted by Telfort Business Institute and was sponsored by the University of Northumbria and Funliving.com.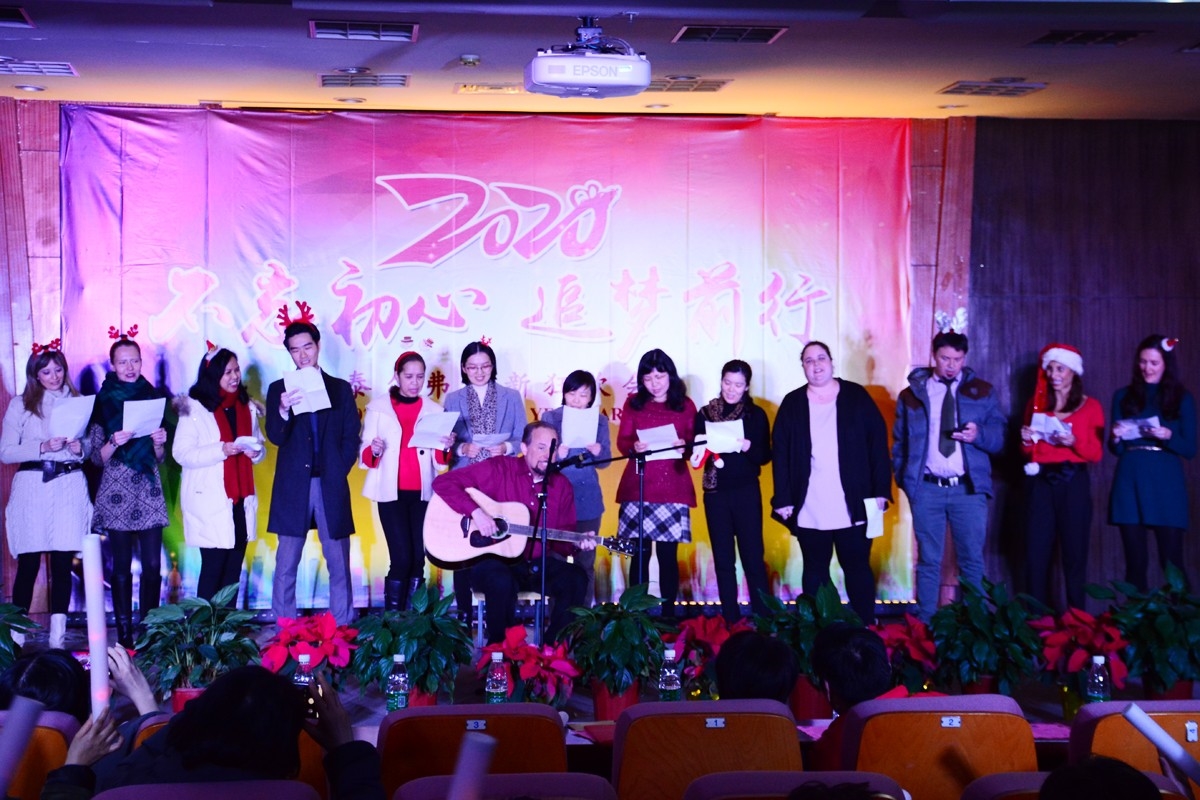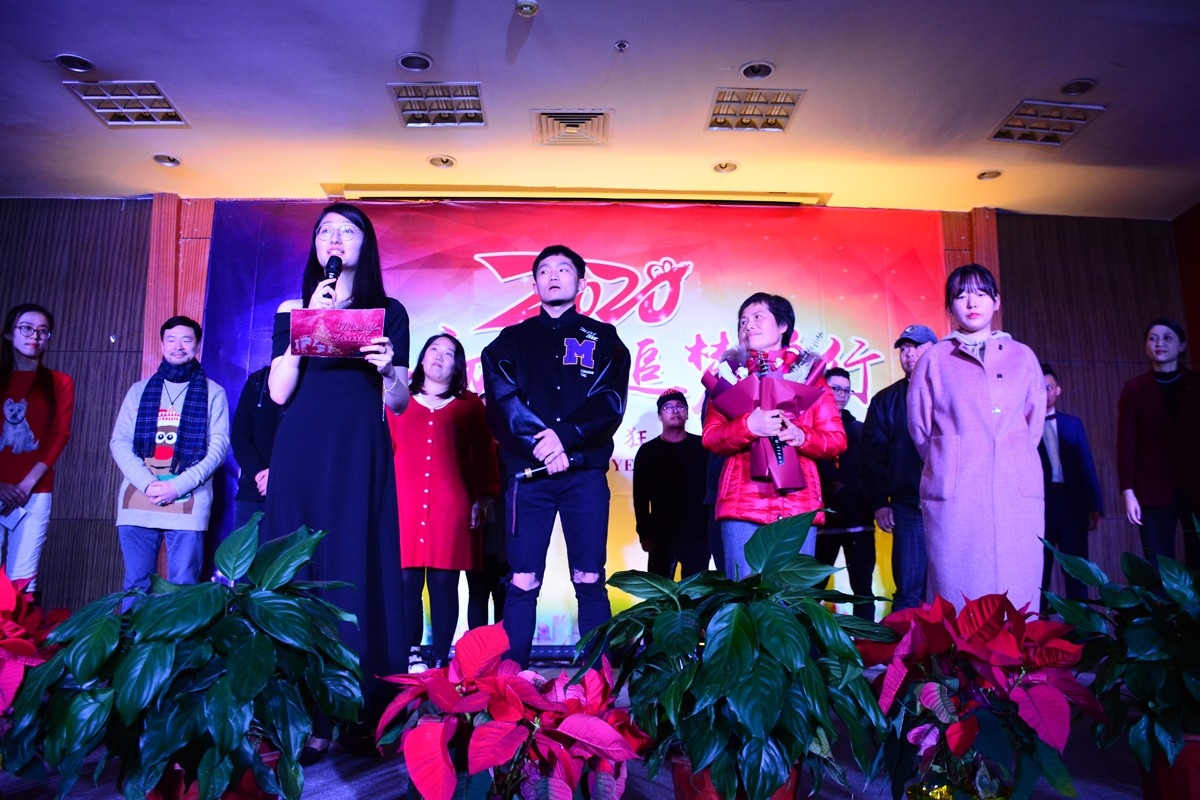 The party had various programs in different forms. The students' poetry recitals, Chinese fan dance, women modern dance, band performances, cross talk, folk musical instruments playing, "Me and My Country" chorus and other wonderful performances were well received by the audience. The guitarist singing, happy new year song, and the chorus of the graduation season brought the atmosphere of the party to a climax. The teachers and students sang and danced, greeting each other for the coming New Year.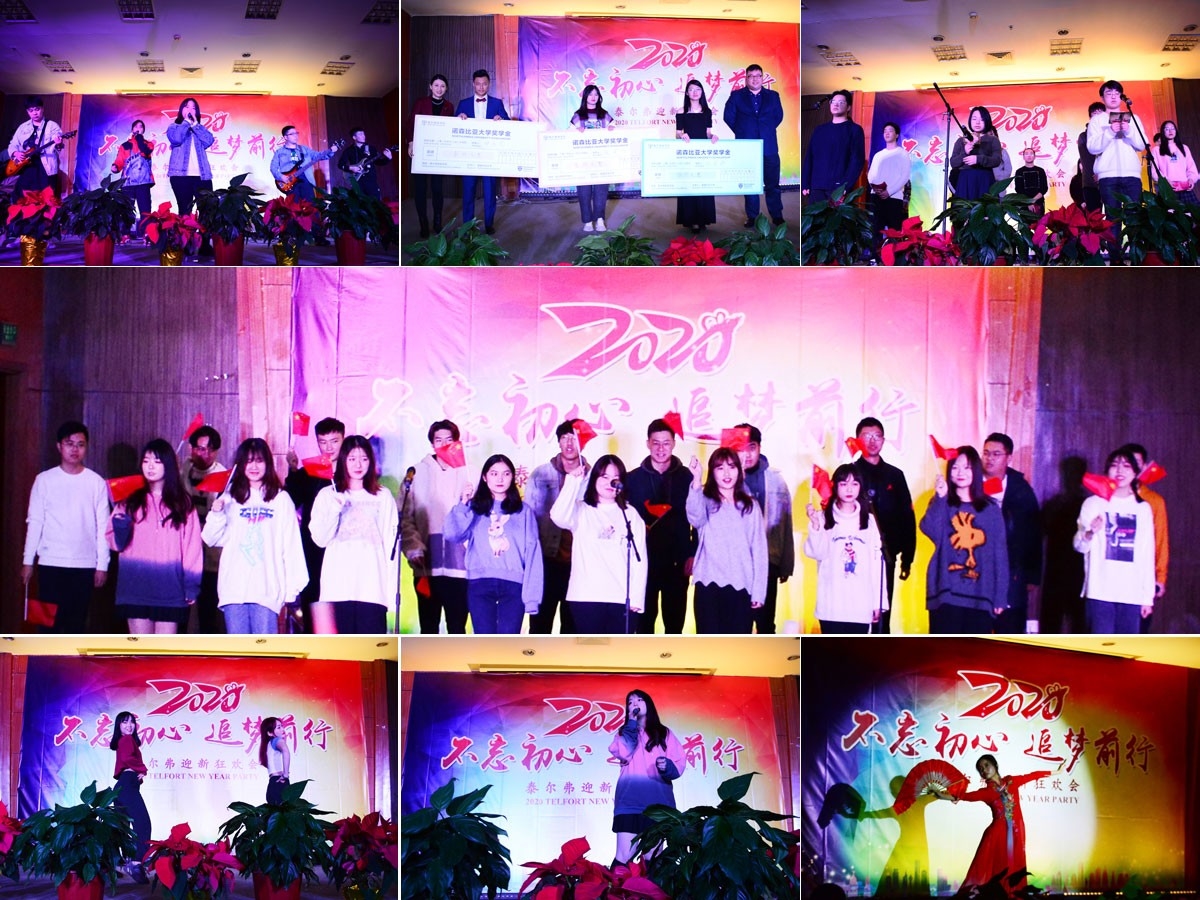 Winners of the English Speech Competition and English Karaoke Competition at Telfort 17th English Culture Festival series were also announced at the party. The English Speech Competition was sponsored by the University of Northumbria, UK. The first, second and third prize winners received scholarships of £ 5,000, £ 3,000 and £ 1,000 respectively. The scholarship award ceremony was presided over by Zhang Fang, Director of the Student Affairs Department of Telfort Business Institute, and the presenter was Wang Chengxin (Frank). The first prize of English Karaoke Competition was won by Yufei Chen (Rain), a freshman from 2019 International Business Program, Class 1.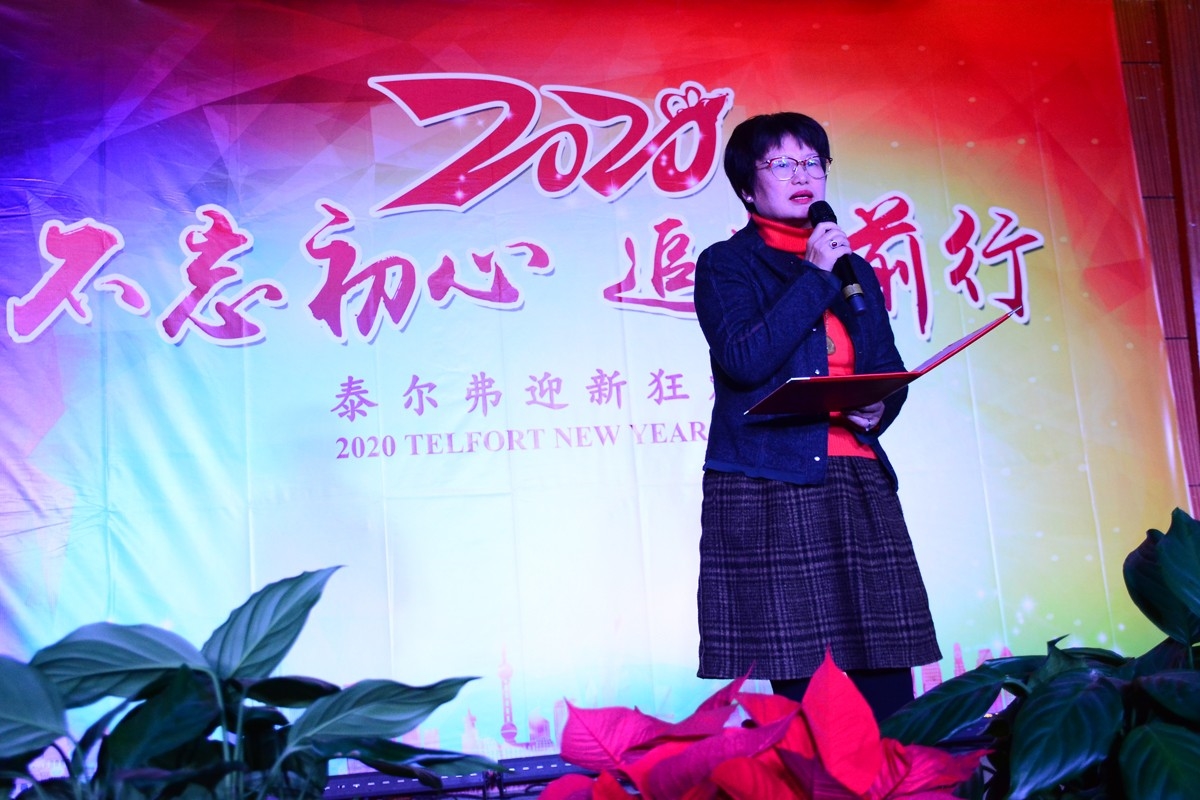 Ms Chen Shuhui spoke at the end of the party: The past year was an extraordinary year. It was a year of overcoming difficulties and making progress. It was also a year full of hope and preparing us for the future. During this year the learning environment of Telfort has improved a lot, the management and service system has become more standardized and more humanized, and the students have made new progress under the guidance of their instructors. Let us look to the future and make persistent efforts in the new journey to create new glory! I sincerely wish everyone good health and happiness in the new year! Merry Christmas and Happy New Year!
Winners of Telfort 17th English Culture Festival speech competition:
Year One Group:
First Prize Rain Chen (Grade 2019)
Second Prize Valentina Li (Grade 2019)
Third Prize Victor Liu (Grade 2019)
Year Two and Year Three Group:
First Prize Flora Zhu (Grade 2017)
Second Prize Azen Zhang (Grade 2018)
Third Prize Jerry Qi (Grade 2017)